ABOUT US
Q2 Precision Engineering Pte Ltd was established in October 1999 to meet the needs of providing a one-stop supplier delivering total engineering solution. Supported by a group of dedicated management team, we pride ourselves on being a pro human resources kind of engineering company. We are dedicated to offer our customers value added service at first priority.
The company's main source of business comes from machining precision parts; design & prototyping of customized equipment, automation assembly, wire cut & E.D.M service, stainless steel & steel fabrication, mass & batch production.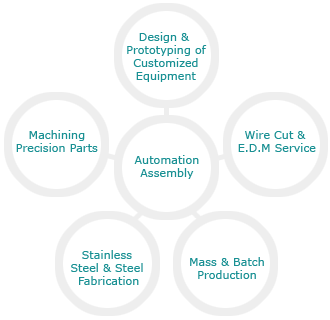 Driven by our commitment to achieve higher milestone, we equipped ourselves and have been assessed by AJA Registrars and registered against the requirements of BS EN ISO 9001: 2000. Our investment in precision machinery and measuring instrument stand poised to allow us to service a diverse of industries thus ensure that we are committed and ready to meet the demands and challenges in the new millennium.